Are you a moews player?
You will know the moment you pick up our instruments for the first time. In the spirit of Leo, we are in close contact with our customers: Stage experience and suggestions from the musicians flowed directly into our production at the beginning. Examples are our self-lubricating groove (better tuning stability) and selected volume potentiometers to preserve the treble when turning down the volume. We are innovative, but we do not stand for gimmicks or gimmickry. Any innovation we decide on must necessarily have the musicality of the instrument in mind. The sound ideal is an open, three-dimensional sound that rewards the individual playing style of the owner through many nuances.
Design
Our authentic, gauzily applied nitro-cellulose finishes look stunning, and, like a fine wine, age over time. The art of creating quality aged instruments stems from our love of vintage guitars, 1950s and 1960s. With a high degree of care and craftsmanship, we bring to life the myth of sweat-soaked, dignified aged electric guitar icons.
Playability
We are detail-oriented, because all these loving optimizations, such as the pleasantly comfortable neck profile with a slight V-shape, ultimately result in ONE feeling; to have finally arrived! Everyone knows it and we make them, instruments that are so exceptionally good to play that musicians accompany them for a lifetime. We want to entrust you with this unique instrument. It's a livin' thing!
Our moews guitars can be played at Musikworld Brilon, Lead Guitars Potsdam, and Groove Street 98 in Brussels.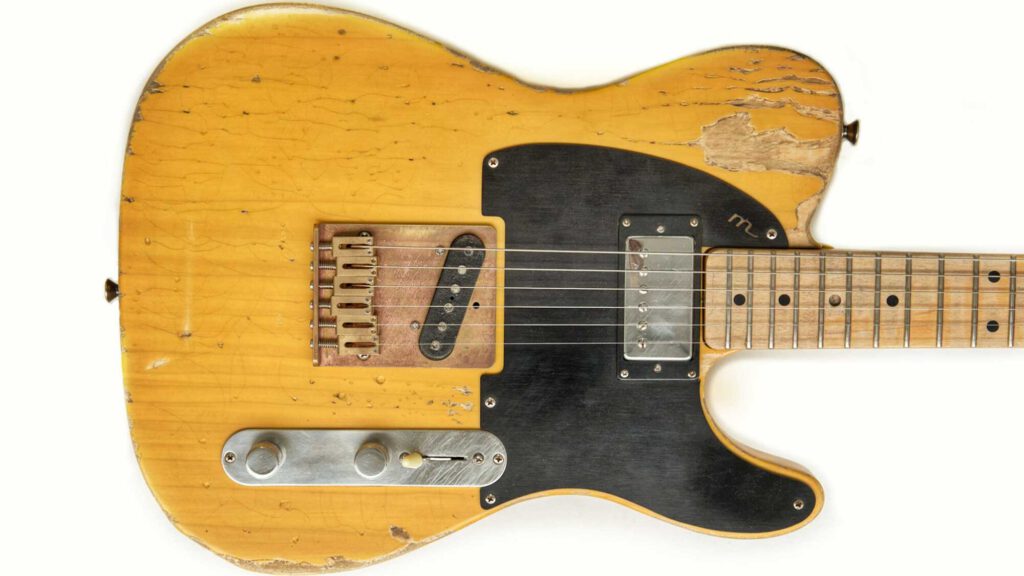 Our USP
Tone Enabled System (TES) | – Neck and body are tonally optimally tuned to each other through various processes.
Benefit/ Effect – Improved vibration behaviour (sustain), elimination of damping.
60s Fret leveling | – Fret leveling using a proprietary process.
Benefit/ Effect – For a better tone development of the strings and a balanced string action.
Self Lubricating Nut | – Self-lubricating nut, specially developed process to enrich bone nut with grease.
Benefit/ Effect – Tuning stability of the strings due to a more slippery saddle notch.
Compound Fretboard Radius | – With CF, the radius increases continuously along the length of the fretboard, becoming more rounded at the nut and flatter towards the body (from 10 to 14 inches).
Benefit/ Effect – This results in a pleasant, very comfortable playing feel.